Skip to content
Power Queen.de currently supports four payment methods:

(1) ShopPay


If you decide to pay with ShopPay, you only have to enter your credit card details and then place your order.

(2) Paypal

If you decide to pay with PayPal, you will be redirected to the PayPal page. Then you can enter your account number and password to pay for your order.

(3) Oceanpayment
If you choose to pay with Oceanpayment, you will be redirected to Oceanpayment page. Then you can enter your account number and password to pay for your order.

(4) Klarna - Oceanpayment

Klarna supports installment payments.

Coupon code
You can use a coupon at checkout.
Simply enter the coupon at checkout and choose your payment method to get the discount.


Notes
Only one voucher code can be used for one order.


If you have any questions about the payment options, you can contact us:

E-Mail: service.de@ipowerqueen. com

Tel: (+86) 18565753415 Monday to Friday 9:00 am - 6:00 pm (CST)

Address: 1908A-1, Building 2, Jingji Yujing Times Building, Huanggekeng Community, Longcheng Street, Longgang District, Shenzhen
Sunday Monday Tuesday Wednesday Thursday Friday Saturday
January,February,March,April,May,June,July,August,September,October,November,December
Not enough items available. Only [max] left.
Spin to Win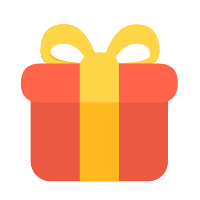 50%的折扣、积分和独家商品!不要错过,快来参与吧!
欢迎来到我们的幸运转盘抽奖环节!这是你购物节省更多的绝佳机会。只需轻轻一转,你就有可能赢得高达50%的折扣优惠券、积分、独家商品甚至更多!不要错过这个机会,现在就参与
恭喜您获得

7%订单折扣券7%订单折扣券7%订单折扣券7%订单折扣券7%订单折扣券7%订单折扣券7%订单折扣券订单折扣券7%订单折扣券7%订单折扣券7%订单折扣券7%订单折扣券

保持微笑,好运就在下一次!你还可以关注我们的其他活动