Skip to content
€179,99

–

€269,98
1Ultralight & Powerful: Portable power station solar Power Queen weighs only 3.6 kg but has an enormous capacity of 300W. You could use this LiFePO4 power station as your starter battery...
€119,99
【IP67 Waterproof & Rainproof】 Power Queen Foldable Solar Panel features a lightweight, bi-fold design with an integrated zippered accessory pocket. Easy to load and use. Reinforced eyelets provide additional mounting and...
Sunday Monday Tuesday Wednesday Thursday Friday Saturday
January,February,March,April,May,June,July,August,September,October,November,December
Not enough items available. Only [max] left.
Spin to Win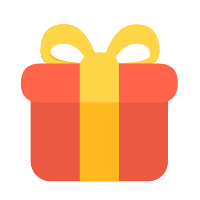 50%的折扣、积分和独家商品!不要错过,快来参与吧!
欢迎来到我们的幸运转盘抽奖环节!这是你购物节省更多的绝佳机会。只需轻轻一转,你就有可能赢得高达50%的折扣优惠券、积分、独家商品甚至更多!不要错过这个机会,现在就参与
恭喜您获得

7%订单折扣券7%订单折扣券7%订单折扣券7%订单折扣券7%订单折扣券7%订单折扣券7%订单折扣券订单折扣券7%订单折扣券7%订单折扣券7%订单折扣券7%订单折扣券

保持微笑,好运就在下一次!你还可以关注我们的其他活动